Your Tour in the City of Dreams
Explore NYC's hidden gems and must-see attractions with NY See Tours' public and private tours. Our licensed guides provide insider knowledge for an unforgettable experience. Choose from various tours catering to all interests, including personalized private tours.

Experience the real New York City with NY See Tours.

Book your adventure now!
Central Park Secrets Tour: Exploring the Hidden Gems of New York City's Most Famous Park
Central Park is enormous; eight hundred and forty-three wooded acres. Within those confines are hidden areas rarely seen by out-of-towners. The North Wood abounds with waterfalls, ravines, deeply wooded arbors, a world-renowned bird sanctuary.
Public Tour $50 | Private Tour $400
Central Park Private Tour: Explore New York City's Renowned Green Space


NY See Tours offers fully guided, immersive private tours of Central Park. With your input and our guidance, you will explore Central Park and learn its fascinating history. Who were the visionaries that created it?

Central Park Geology: The Making of a Landscape
Our Central Park tour offers unique insight into Manhattan's fascinating geology. The park is one of the few places where one can still see Manhattan before all the construction eliminated the original landscape.
Public Tour $50 | Private Tour $400
Chelsea Highline Tour: The Ultimate Guide to New York City's Most Popular Public Park
New York is a city of neighborhoods, and few districts have changed more over the city's 400-year history than Chelsea and the West Side. This area has been home to military forts, the meat packing industry, maritime trade, factories, and the Trans-Atlantic passenger trade.
Public Tour $50 | Private Tour $400
Cryptocurrency Tour: A Beginner's Guide to the World of Crypto
The world of cryptocurrency is advancing at a rapid pace. There are daily stories in the media about its ascendancy. This introductory walking tour is designed for the cryptocurrency novice; it will provide a primer on this emerging technology and financial system.
Public Tour $50 | Private Tour $400
Coney Island Fireworks Tour: A Night of Fun and Fireworks
Every Friday night from June 23rd until August 25th, the Coney Island Fireworks show spectacularly lights up the night sky over Coney Island. Join us as licensed tour guide Brooklyn Jim leads you on a fun-filled three-hour tour to one of America's favorite amusement parks.
Downtown Manhattan Architecture and History Tour: From the Dutch Colonial Period to the Present Day
Manhattan's history is unique among the cities of the United States. New York City shaped this country and the world. To understand the city, you have to start where it began. Join us to explore the streets Alexander Hamilton, George Washington, and Aaron Burr knew well.
Public Tour $50 | Private Tour $400
Dyker Heights Christmas Lights Tour: The Most Spectacular Lights in New York City
For many years, the houses and mansions of the Dyker Heights section of Brooklyn have been adorned with the boldest and brightest displays of Holiday lights anywhere in New York City. After a scenic drive through Manhattan and into Brooklyn, you'll stroll the streets of the Heights, dazzled by the lights and decorations.
Adults $95 | Children $85
The Fascinating History of Fifth Avenue: A Walking Tour
Explore the forgotten history of Fifth Avenue. Join us for a two-hour walking tour along Manhattan's most famous thoroughfare. What do The Great Gatsby, the creation of television, the largest mansion in New York City, James Bond.
Public Tour $50 | Private Tour $400
Grand Central Terminal: A New York City Icon
Grand Central Terminal enters its second century and continues to evolve as New York City's indispensable transportation center. Discover the genius and ingenuity behind the creation of this groundbreaking masterpiece.
Public Tour $50 | Private Tour $400
Greenwich Village Walking Tour: A Cultural and Historical Journey
Greenwich Village, or "The Village," as New Yorkers call it, is one of Manhattan's most famous and influential neighborhoods. It has something for everyone, great food, unique shopping, and a richly fascinating history.
Public Tour $50 | Private Tour $400
Ghosts of New York City: A Walking Tour of Old Manhattan
Lower Manhattan is the oldest part of New York City; it is an excellent location to learn about groundbreaking public art and architecture. The southern tip of the island, the Battery, is the birthplace of modern America.
Public Tour $50 | Private Tour $400
The Mafia in Manhattan: A Tour of New York City's Organized Crime
Join us to explore Little Italy's Mafia history on a two-hour walking tour of one of New York's most famous neighborhoods and its connections to some of America's most fearsome bad guys.
Public Tour $50 | Private Tour $400
Medicinal Mushrooms in Central Park: A Nature Walk
Mushrooms have been used throughout the world for millennia as food and medicine. On this two-hour walking tour, you will be introduced to the fascinating realm of medicinal mushrooms.
Public Tour $50 | Private Tour $400
Titanic Legacy Tour: The Untold Stories
On your New York City Titanic tour, you will discover the indelible legacy the Titanic has left upon these shores. At the tour's end, you will see the former Pier 54, where the RMS Carpathia docked, bearing the 712 surviving souls.
Public Tour $50 | Private Tour $400
The Rebirth of Lower Manhattan: An Evening Tour of the World Trade Center
Your tour of the World Trade Center 9/11 Memorial begins as the sun is setting and the crowds have thinned. Then, the Memorial is more tranquil, and the sound of the rushing waterfalls calms.
Public Tour $50 | Private Tour $400
What They Say: NY See Explorers
New York City | Tour Reviews
Alison - Customer
"Thank you Fred for an awesome tour! I love the fact that this tour not only includes easy transport from Midtown Manhattan out to Dyker Heights and a walking tour of some of the best holiday lights but also includes a tour and history of everything we pass on the way there and more holiday lights on the way back!! A wonderful way to see NYC during the holiday season!!"
☆ ☆ ☆ ☆ ☆
stu026 - Customer
"Fabulous tour- the whole family enjoyed it- the bus ride to Brooklyn was so informative and full of snippets of facts and information about the districts we passed through- yes it's pricey but we had so much more for our money"
☆ ☆ ☆ ☆ ☆
Renee_H - Customer
"JA was so educated - wise - funny - learned so much on the tour . He led us through the streets - but gave guests option to walk on their own"
☆ ☆ ☆ ☆ ☆
William_H - Customer
"Large bus tour with on board guide. Left on time with a mix of families, couples, both old and young. Guide was knowledgeable, informative, but a bit corny. Drove through several Manhattan areas including Chelsea, Meatpacking, then Dyker Heights (the crown jewel), Brooklyn for Manhattan skyline view, Washington Square and Rockefeller Center. Dyker heights was crowded and the group moved slow, but we were free to explore on our own as we had the departure time and location spelled out. Lights are ridiculously amazing and worth the trip. The tour bus will drop you off at the numbered cross streets as you make your way north on 5th (?) Ave. to Rockefeller, but you'll miss the famous tree. Otherwise, tour ends and you need to find your way back to your hotel (there is a subway station at Rockefeller, FWIW)."
☆ ☆ ☆ ☆ ☆
Yesmerald - Customer
"We really enjoyed the Christmas lights. The guide was very friendly and knowledgeable and kept us entertained during the bus ride to Dyker Heights providing a lot of interesting information about NYC. Once you arrive to Dyker Heights It can be a bit fast paced for some people if you choose to stay with the tour guide which I highly recommend if you don't want to get lost. Forget about stopping to get hot chocolate or ice cream and treats from vendors. You won't have time and will be left behind if you do, you have the option to go your own way and see the lights at your own pace but it's better to follow the guide as he has some interesting info about some of the houses. This tour gets you into the holiday spirit 😊. I recommend this tour."
☆ ☆ ☆ ☆ ☆
Beckymartin721 - Customer
"The guide is wonderful the lights are beautiful this should be on everyone's bucket list. We have done this 2 years in a row and still learn something new each trip."
☆ ☆ ☆ ☆ ☆
Denise_Y - Customer
"Our guide Dave I believe his name was , he has so much knowlegde of New York. Everything was beautiful so worth it"
☆ ☆ ☆ ☆ ☆
SamVicC - Customer
"I've wanted to do this tour for ages so when we booked our dream trip to NYC from the UK, this was a must on the list. It did not disappoint. We were picked up and greeted by the lovely Ray. He was amazing, so knowledgeable and funny telling us everything he knows, it was a lot! Once at Dyker Heights, Ray takes you around some of the best decorated houses you'll ever see whilst constantly giving you Information. He showed an interest in his guests, where they were from etc. That was really nice. The houses blow you away. Some really get into the festive period. We came on the 1st December so not everyone had decorated but it was an incredible experience. I highly recommended this tour and trip. We'll definitely do it again when we come back."
☆ ☆ ☆ ☆ ☆
Georgina_O - Customer
"Fred was an amazing guide from historical facts, to knowledge of all the trials, to amazing fun and laughter through the whole tour. Highly recommend. Even for those NYC residents who have never ventured into the North Woods (me)."
☆ ☆ ☆ ☆ ☆
Ann_T - Customer
"Fred the tour guide was wonderful and knew so many people in the Park and on the tour. We walked a lot and there were some steep parts"
☆ ☆ ☆ ☆ ☆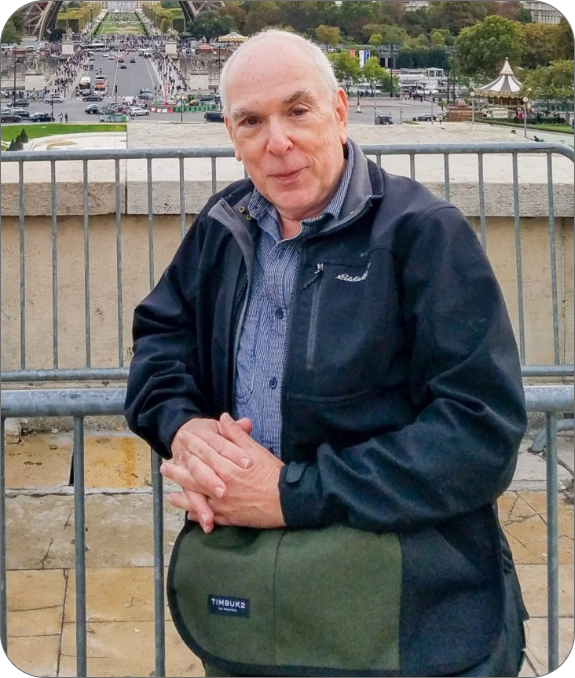 NY See Tours is a New York City tour agency that has been joyfully providing guided tours in the city since 2010. Its founder, Fred Pflantzer, is a native New Yorker who has never lost his enthusiasm for all things NYC.
Our goal is to share with you the love and excitement we feel for this wondrous city we call home.
NY See Tours is a trusted and well-reviewed tour agency that has provided unforgettable NYC tours for numerous individuals, couples, families, and friends since 2010. Fred Pflantzer, the proprietor of NY See Tours, is a rare breed, a native New Yorker. Born on the lower East side of Manhattan, Fred has never lost his passion for all things New York, his charming NY accent, and sense of humor. Fred has been a licensed professional tour guide since 2010.