Dyker Heights Lights Christmas Tour
Christmas in New York City is a dream come true for many.
Due to incredible demand, we proudly announce that The Dyker Heights Christmas Tour 2023 will operate seven days a week beginning Friday, November 24th, and continuing through December 30th.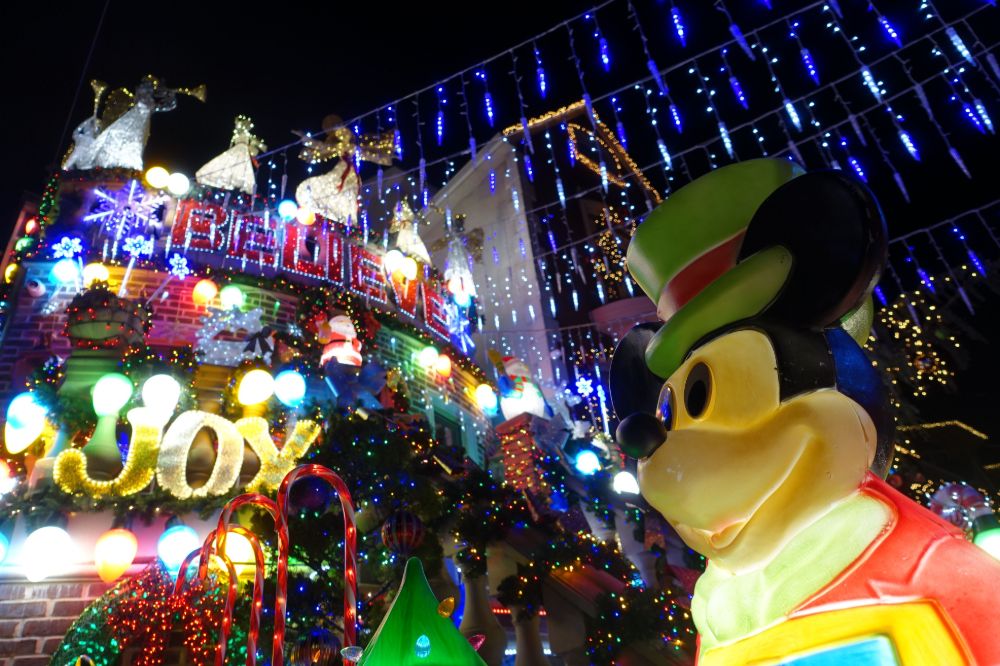 For many years, the houses and mansions of the Dyker Heights section of Brooklyn have been adorned with the boldest and brightest displays of Holiday lights anywhere in New York City.
After a scenic drive through Manhattan and into Brooklyn, you'll stroll the streets of the Heights, dazzled by the lights and decorations. Your guide will be with you the entire time, shepherding you safely. Bring your camera; you'll want to take lots of photographs. 
After a solid hour in the Heights, you'll reboard the toasty bus and motor to the last stop in Brooklyn – Brooklyn Bridge Park. The park's spectacular panoramic views of the Lower Manhattan skyline will charm you. Continuing, you'll cross Manhattan Bridge back into the city. The views from the bridge are stunning. You'll see Brooklyn Bridge, gorgeous with her cables adorned with lights, lower Manhattan, and the Statue of Liberty in the distance. The Empire State Building will enthrall you with her brilliant kinetic Christmas display.
Once back in Manhattan, the tour will head uptown through Chinatown to Greenwich Village. You'll exit the bus to admire the Washington Square Park Christmas tree, framed in the distance by the Empire State Building. Then it's onto the centerpiece of the holiday season, The Rockefeller Center Christmas Tree. At the Tree, your Dyker Heights Brooklyn Christmas Lights tour ends. Your fun and knowledgeable guide will be with you until then; by then, you'll know each other well.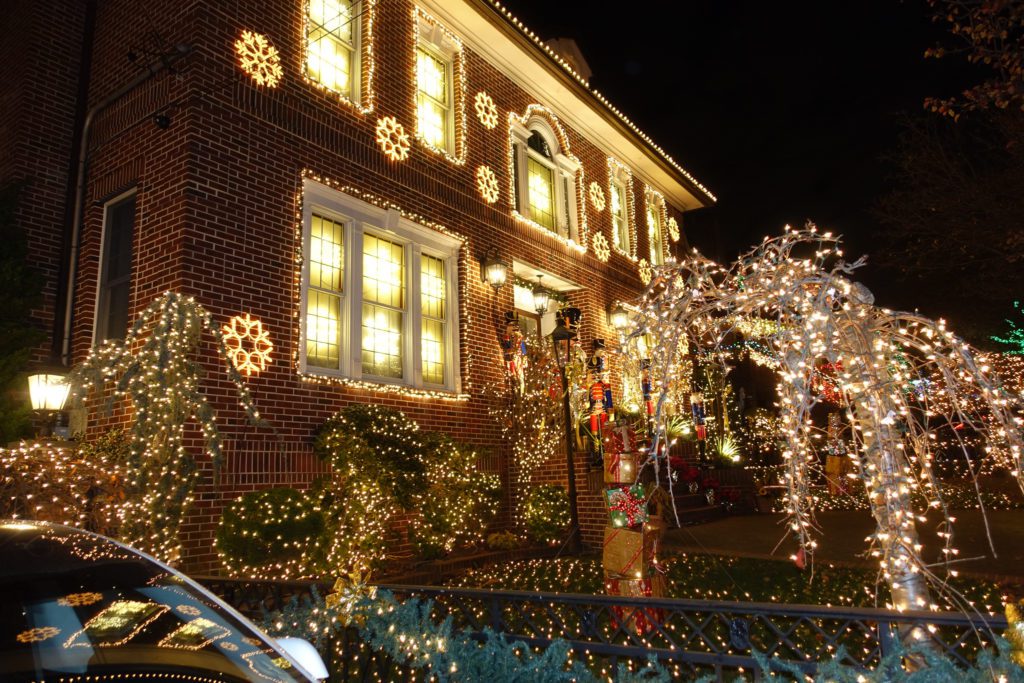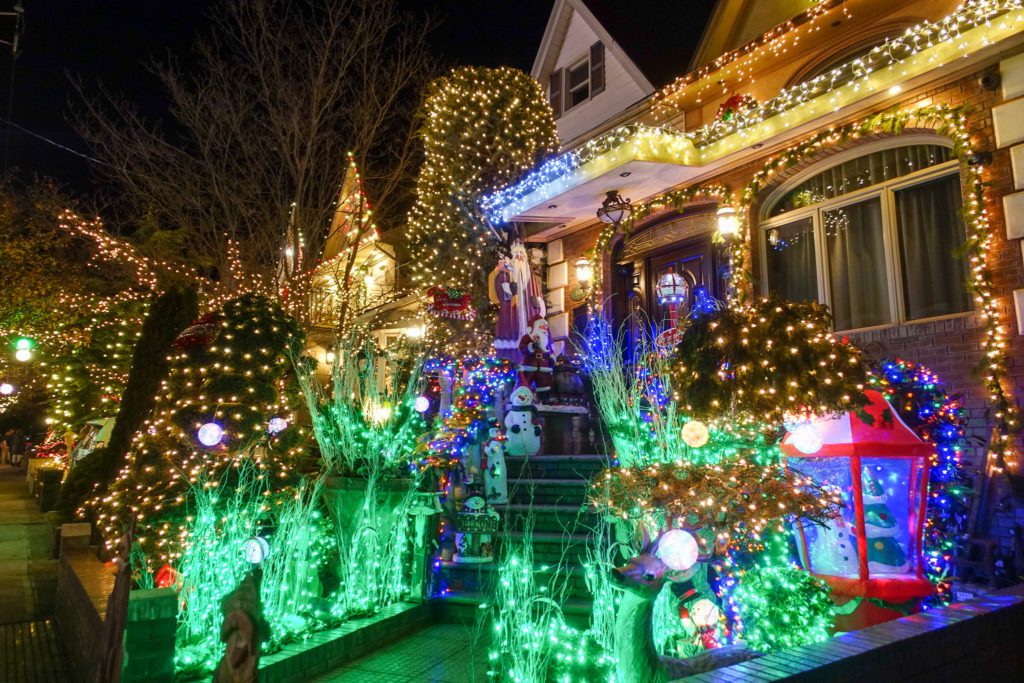 "Thank you Fred for an awesome tour! I love the fact that this tour not only includes easy transport from Midtown Manhattan out to Dyker Heights and a walking tour of some of the best holiday lights but also includes a tour and history of everything we pass on the way there and more holiday lights on the way back!! A wonderful way to see NYC during the holiday season!!"
"I was fortunate enough last night to accompany Fred on his tour of the spectacular Christmas lights of Dyker Heights, Brooklyn. It allowed all of us to take photos not only of the decked-out homes, but of stops along the way in Brooklyn and Manhattan, the magnificent skyline, and the buildings of this great city. Fred, as tour guide, was sensitive to our desires, answered our questions, and was unbelievably well-informed, and, on a lengthy trip, consistently witty. It was a great and informative tour (and the bus was comfortable). Highest marks!"