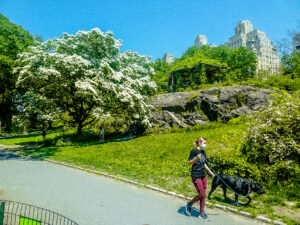 Central Park is a haven of beauty for many New Yorkers, including myself. As a licensed tour guide, I have strolled through the Park's pastoral paths numerous times and learned fascinating stories about the trees. Although no original trees are left, Central Park boasts an impressive collection of 171 tree species, totaling about twenty thousand trees, thanks to the efforts of Frederick Law Olmsted and Calvert Vaux, the Park's designers. During our Central Park VIP tour, we will explore the Park's most iconic and majestic trees, including the Great Trees that have stood the test of time. The Humboldt Elm is one of the oldest trees in the park and a fitting companion to Friedrich von Humboldt, the first environmentalist, whose bust stands next to the tree and is one of my favorites.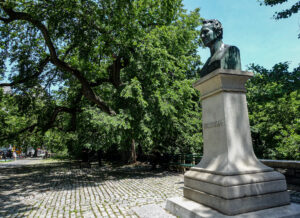 The Park's Northern section also features stately willows, cypresses, tulip trees, elms, oaks, and others that provide shade and habitats for numerous birds and animals. In addition to their aesthetic value, trees offer many other benefits. For example, the bark of the willow tree was used traditionally by native people to treat various ailments, and scientists later synthesized Salicylic acid from the tree, a precursor to aspirin. On our private tour, we will also explore the medicinal uses of Osage Orange and Yew trees, which still provide valuable wood and medicines.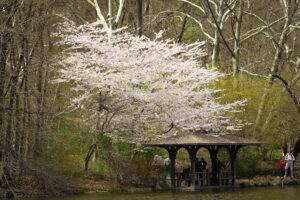 Despite their grandeur, trees do not last forever. During the severe neglect of the 1950s and '60s, the Ramble and North Woods trees went rogue and seeded themselves. Although some of the Park's trees have fallen over the years, their decomposing trunks provide habitats for animals, plants, insects, and fungi. The Central Park Conservancy has made remarkable efforts to restore the Park to its original beauty, as you will see on our tour. We will also learn about the Park's history, including the battle between Olmsted and Andrew Haswell Green, the city controller, over selecting suitable trees. Join us on a private Central Park VIP tour to explore The Ramble, the North Woods, and the Hallett Conservatory, the most heavily wooded areas of the park. You will be enchanted by what you see and learn about the Park's Great Trees and its rich history.